We have 2 POP Up stores in Tokyo at the same time, let's celebrate! Now open at O I O I Yūrakuchō Marui.
If you are in Japan we would love to meet you in person at the location most convenient to you or follow us and @ifarmbrands.jp on Instagram, Facebook or our websites for updates.
As always, all our the iFarmaissance handbags and accessories are designed and made with special consideration for the health of the planet and respect for Mother Nature.
The colours are fabulous with amazing textures, superbly conceptualised for timeless style, functionality and durability.
By touching and feeling the products you can see how we have crafted these beautiful handbags from these innovative and environmentally friendly vegan materials to achieve a balance between fashion and nature.
We don't yet have the perfect environmental solution but we are working towards true circularity for all our products, our Vision for "Farm to Closet" to a Net Zero future then solutions for end of life for those products … biodegradability, back to the soil from which the raw materials were derived.
This is an exciting time in fashion to bring together farming, innovation sustainability. Our Amazing Japanese team (Thank you!) can not only introduce you to our gorgeous Collections but also let you know the full story behind how each product is crafted, from beginning to end.
By choosing iFarmaissance handbags and accessories you can be part of our decarbonisation journey to deliver Net Zero carbon emissions.
iFarmaissance POP UP STORE
Date: 31st March - 14th April 2022
Time:11:00 - 20:30
Venue:2/F, Concept Shop, O I O I Yūrakuchō Marui, 〒100-0006, 2-7-1, Yuurakucho, Chiyoda-ku, Tokyo, Japan
Here are some photos of the POP Up store, enjoy!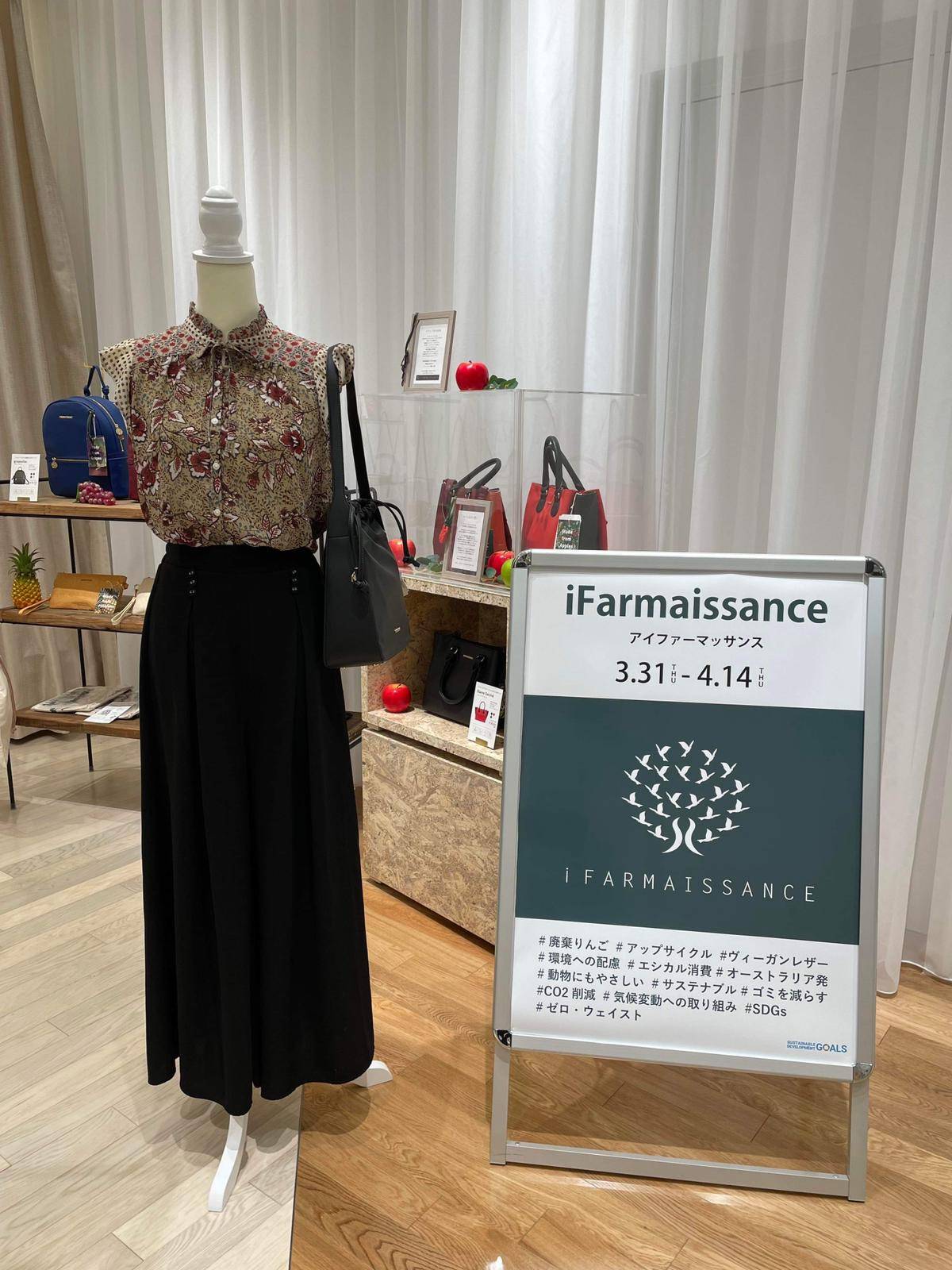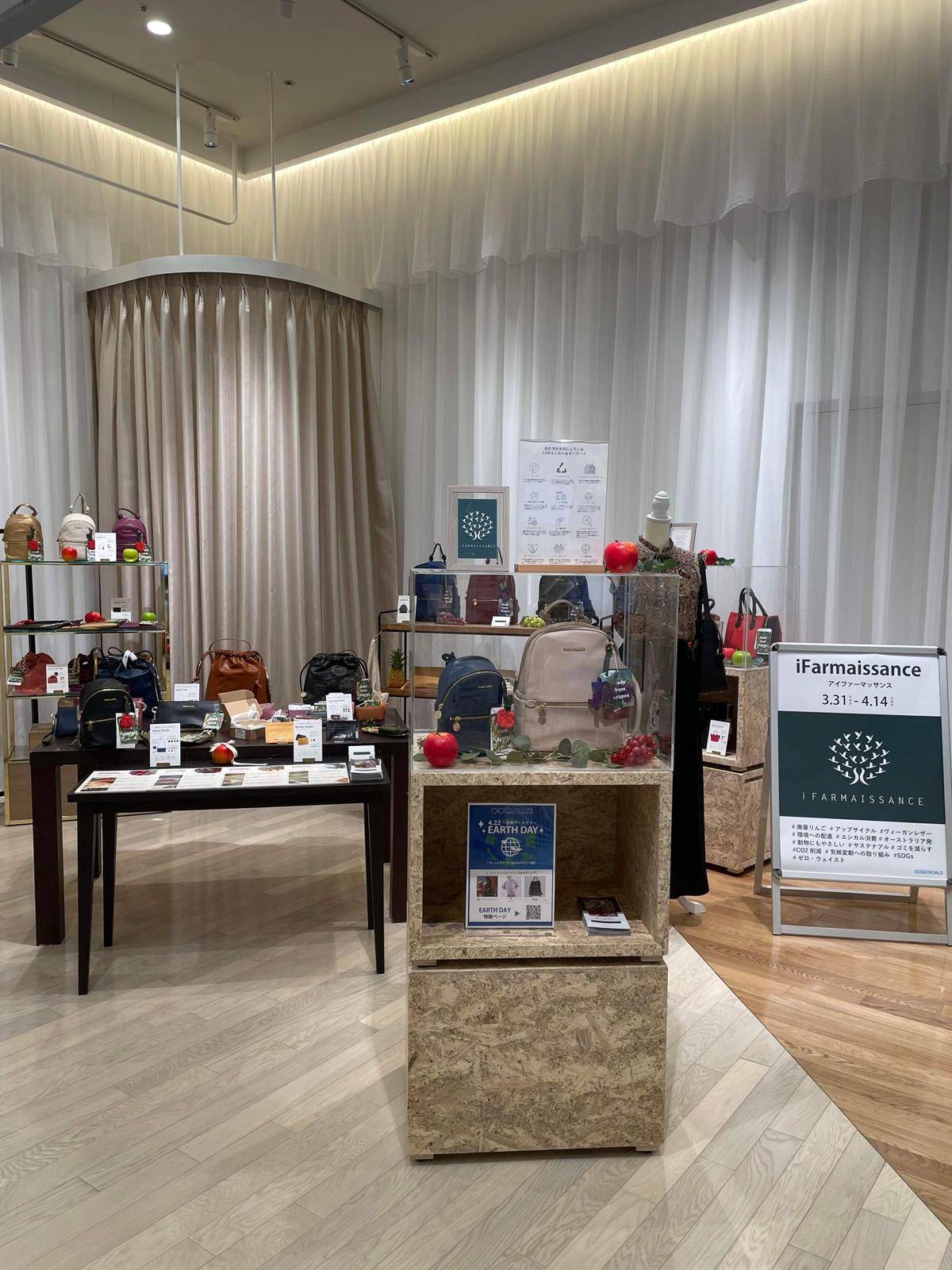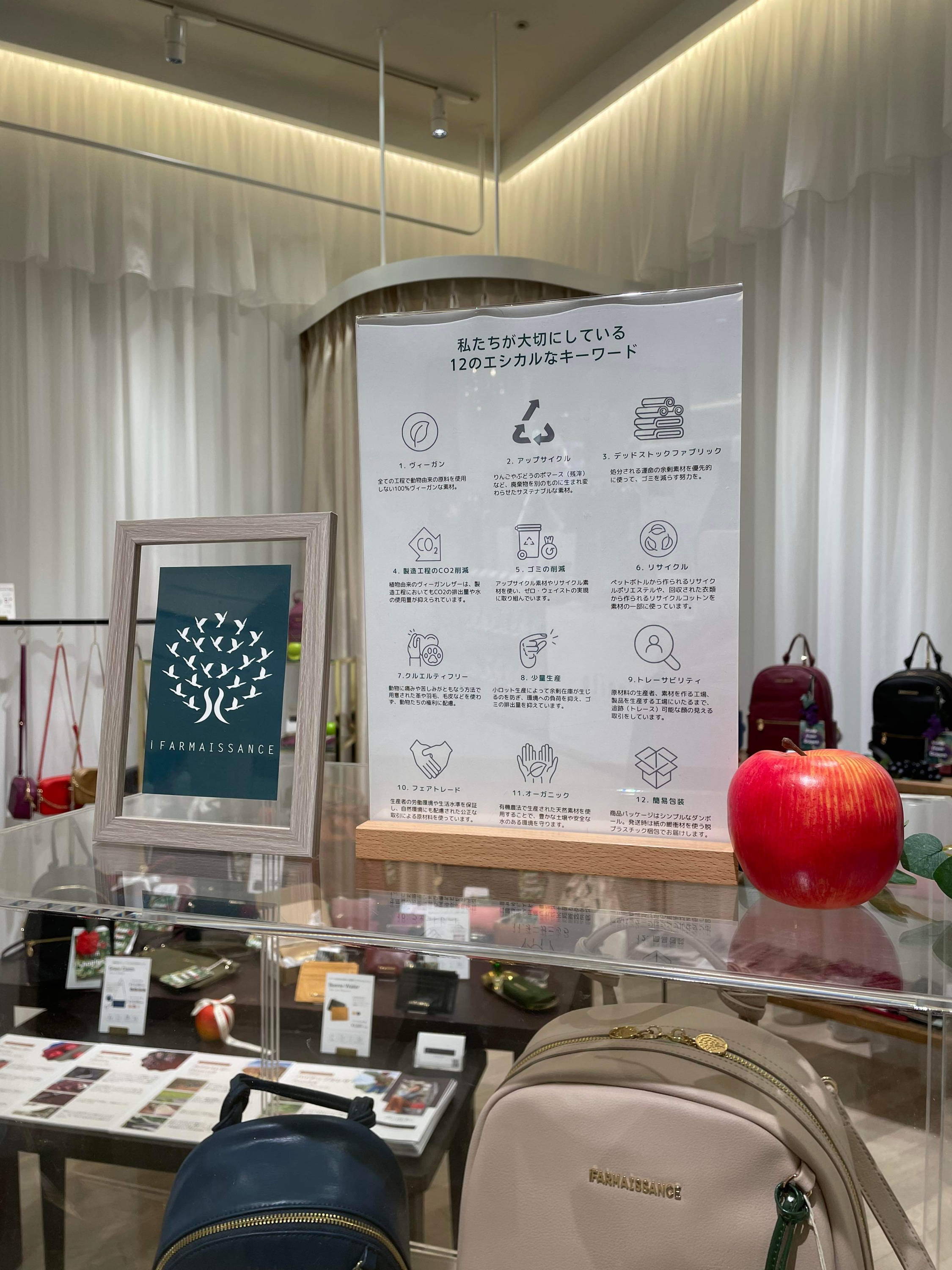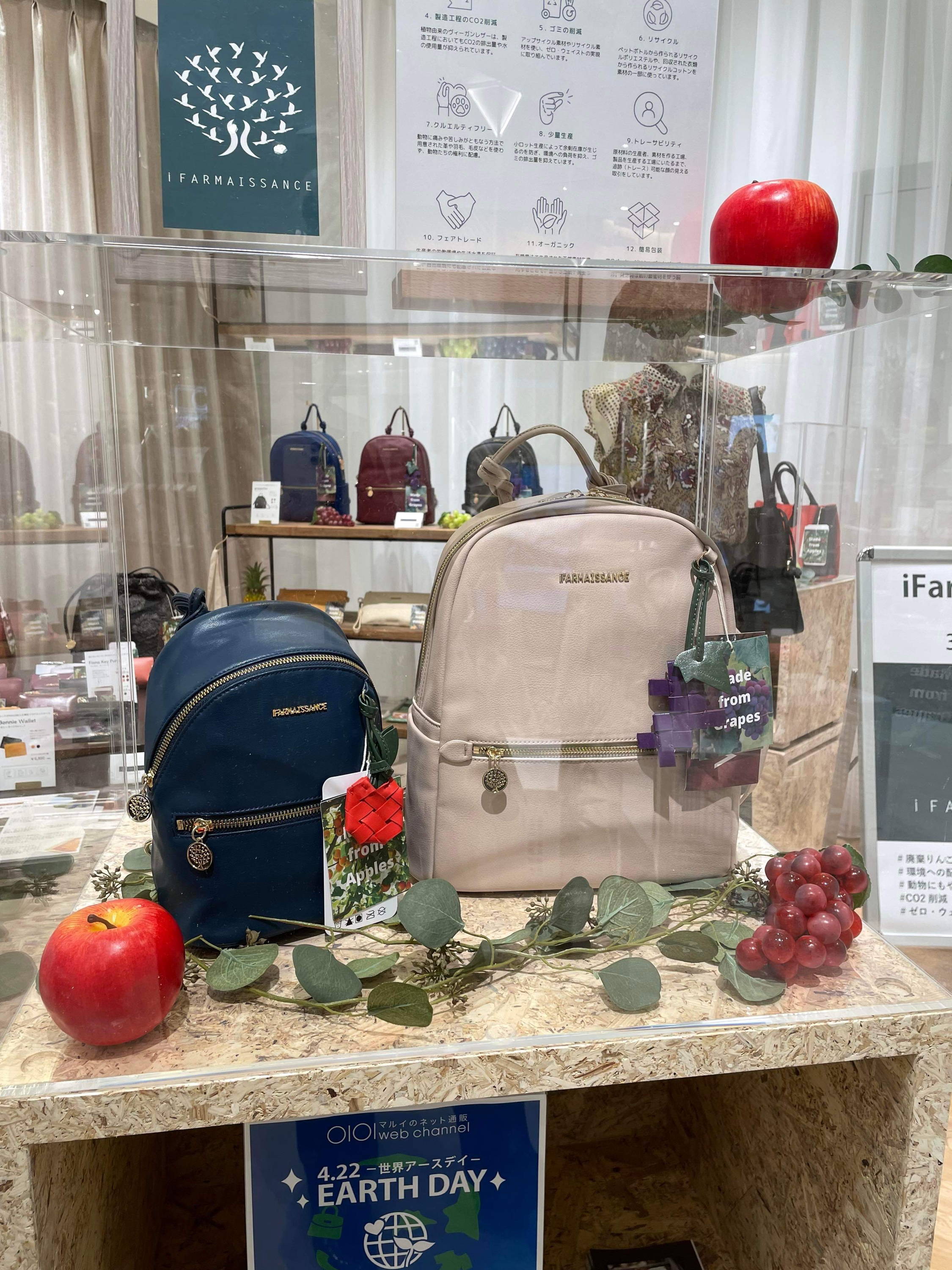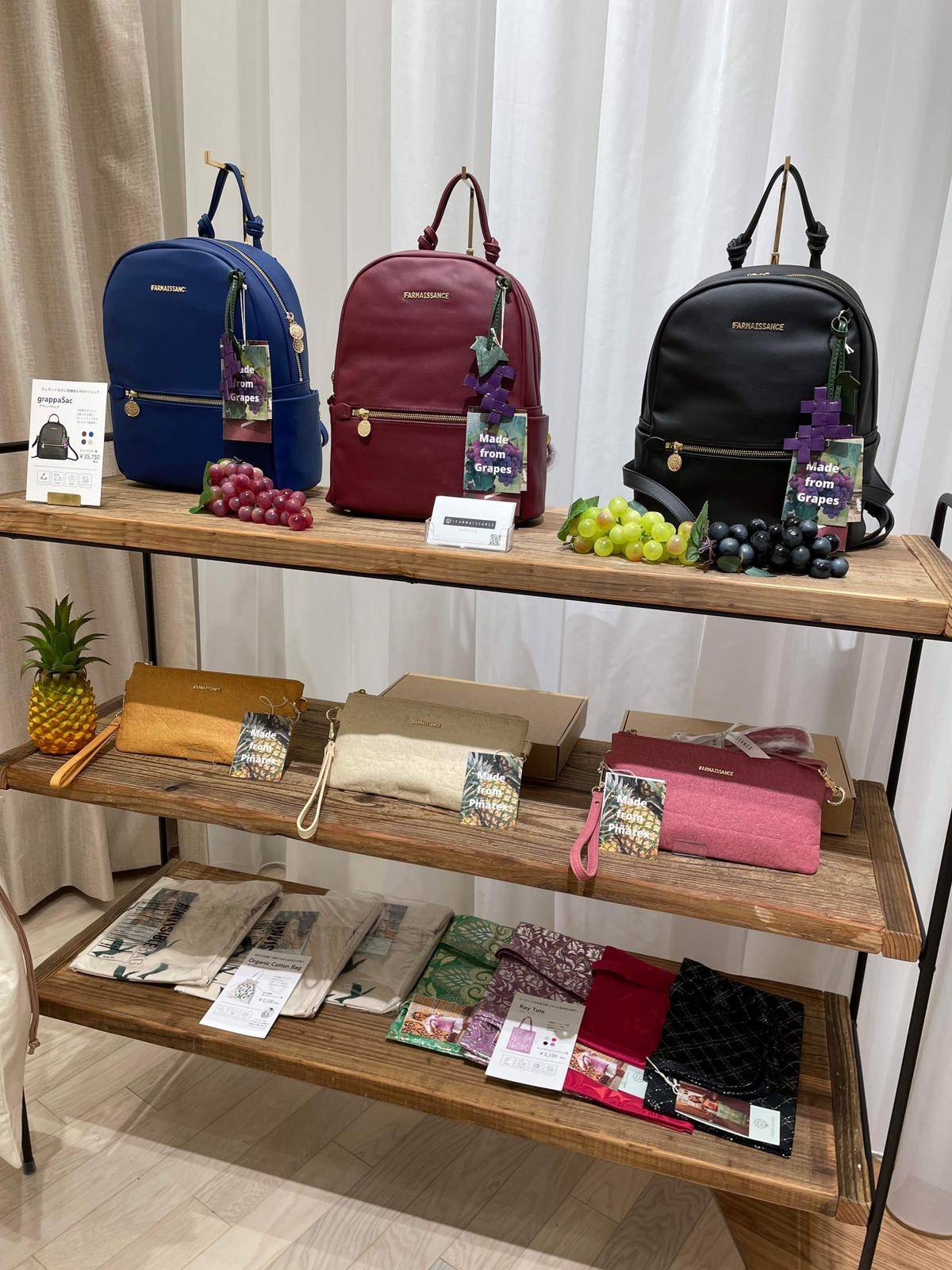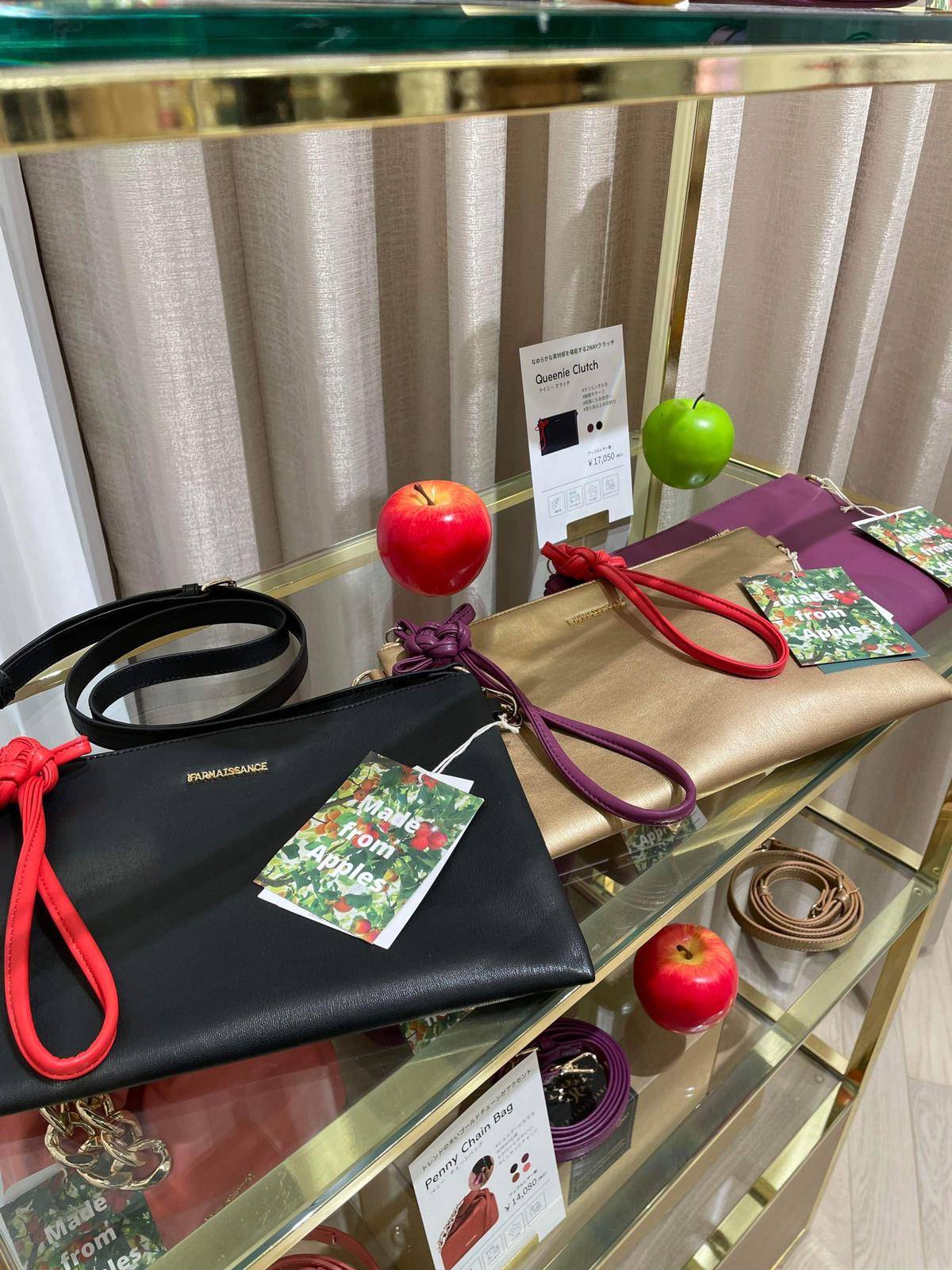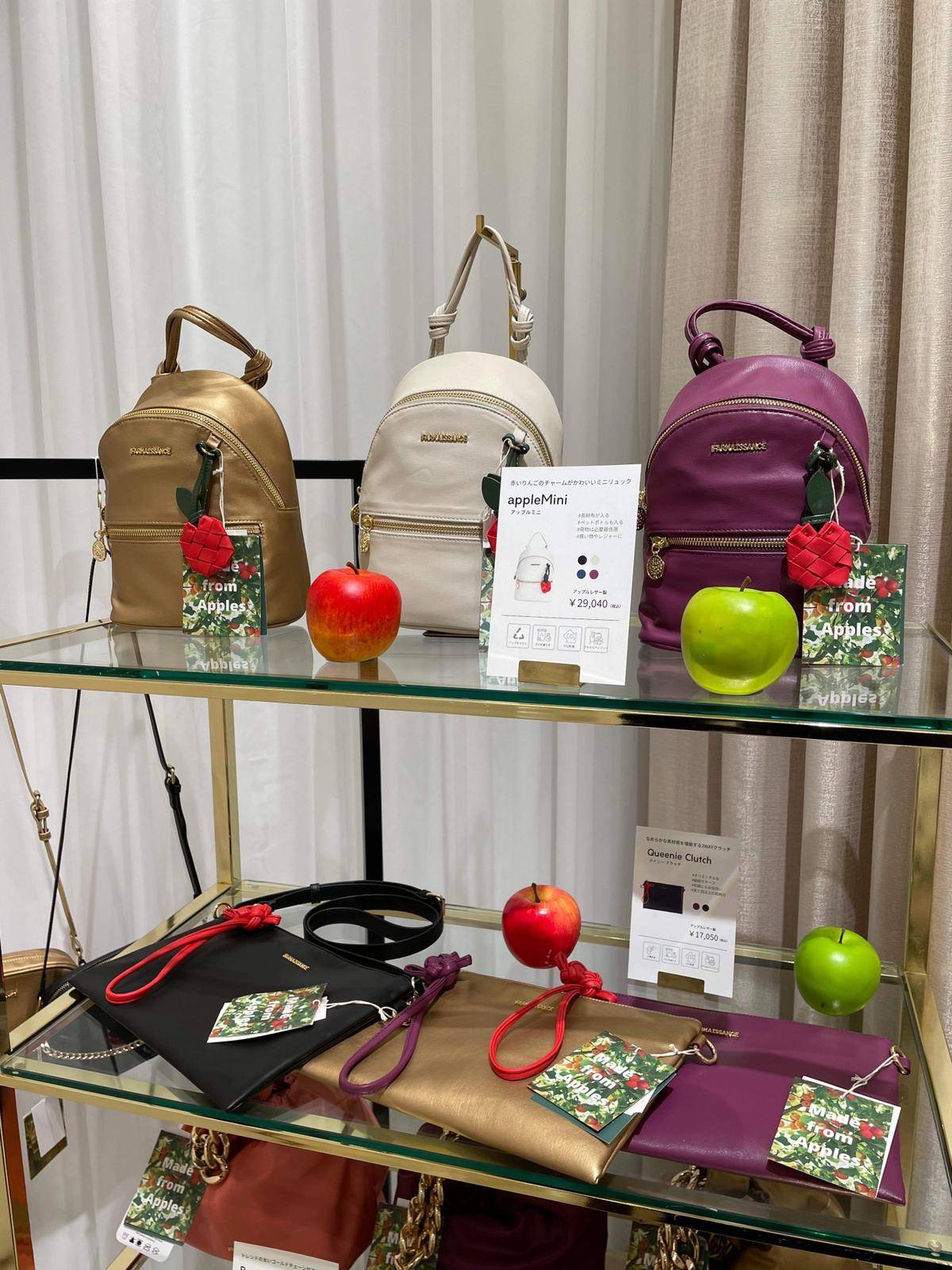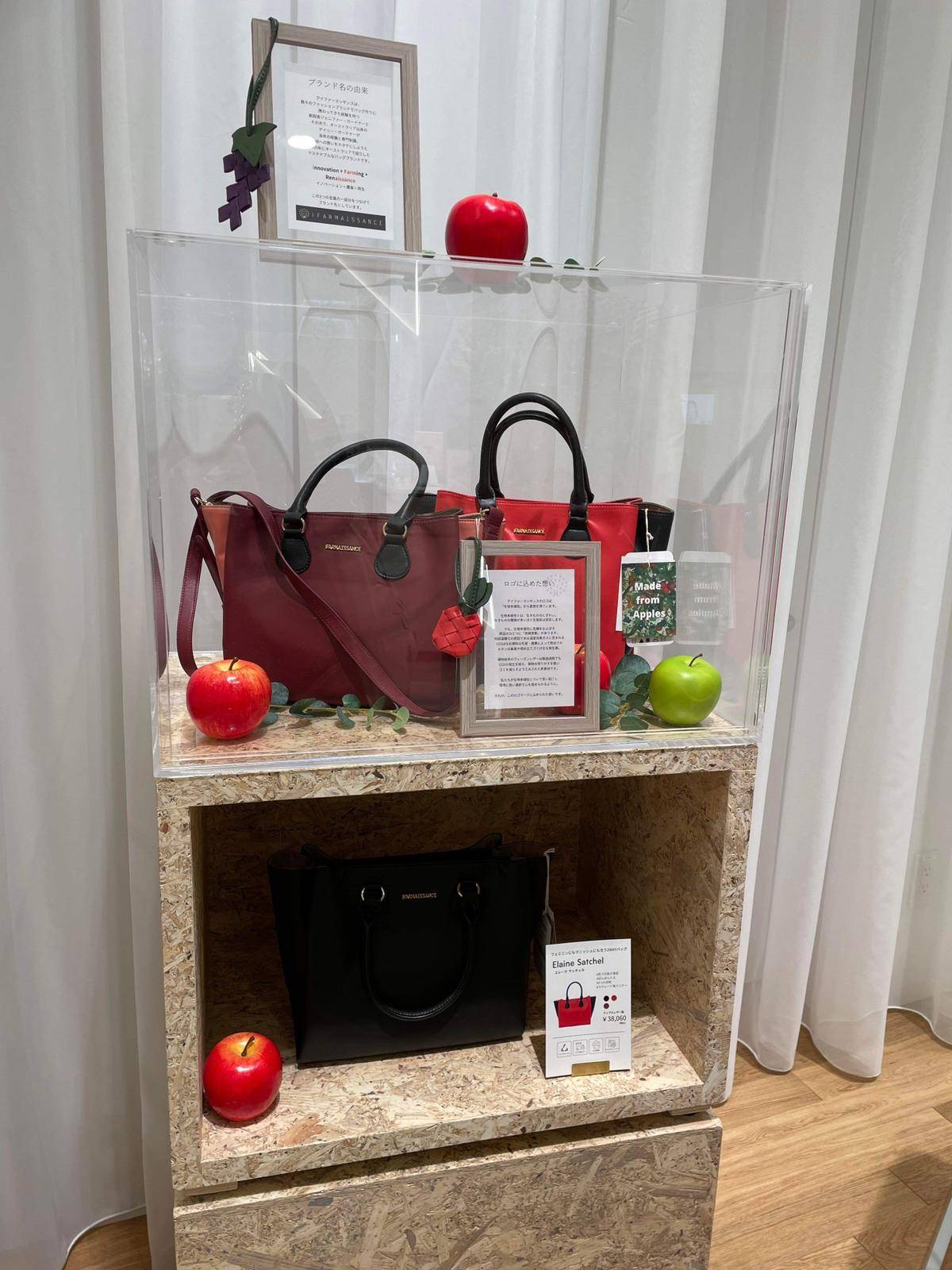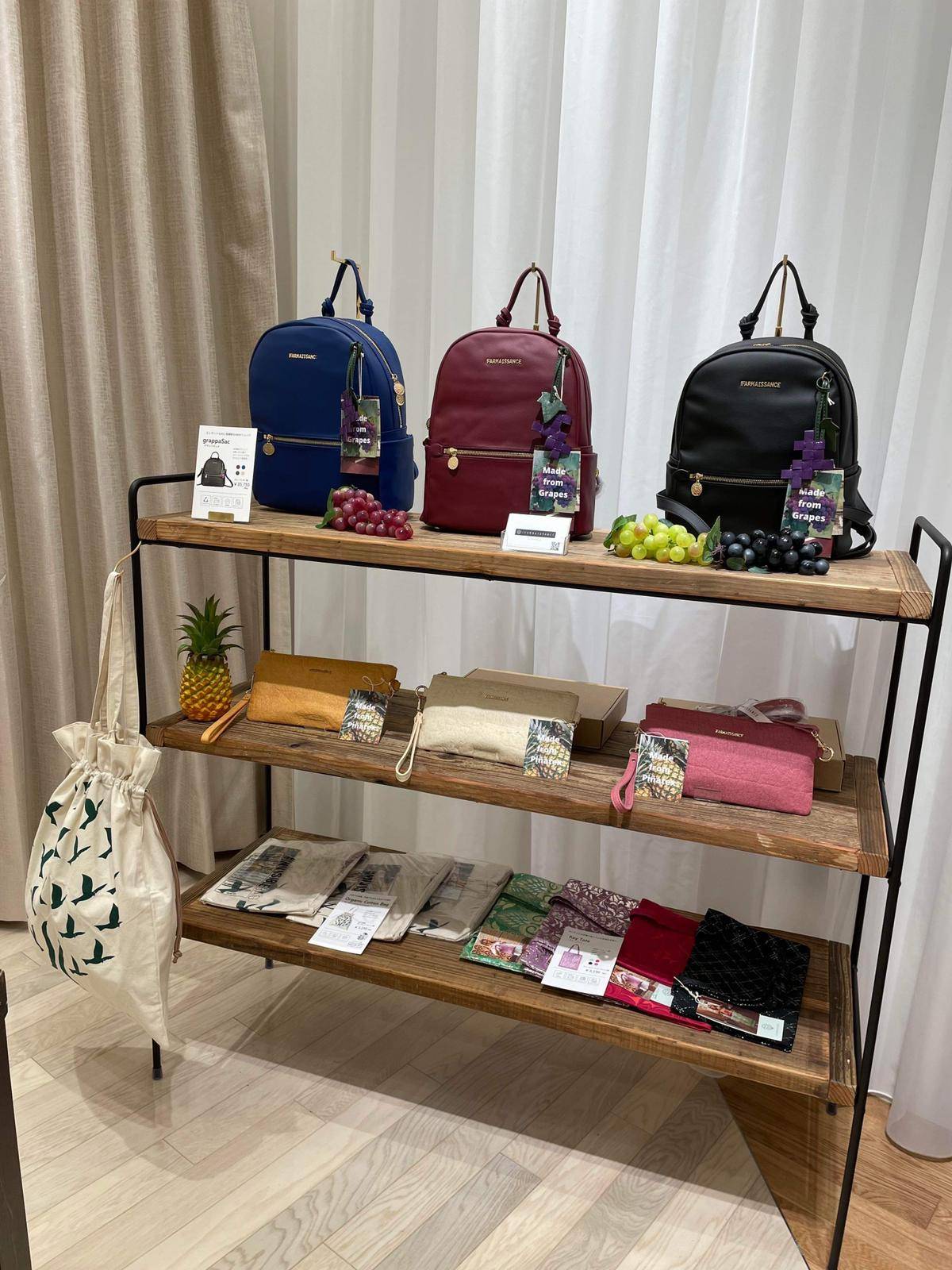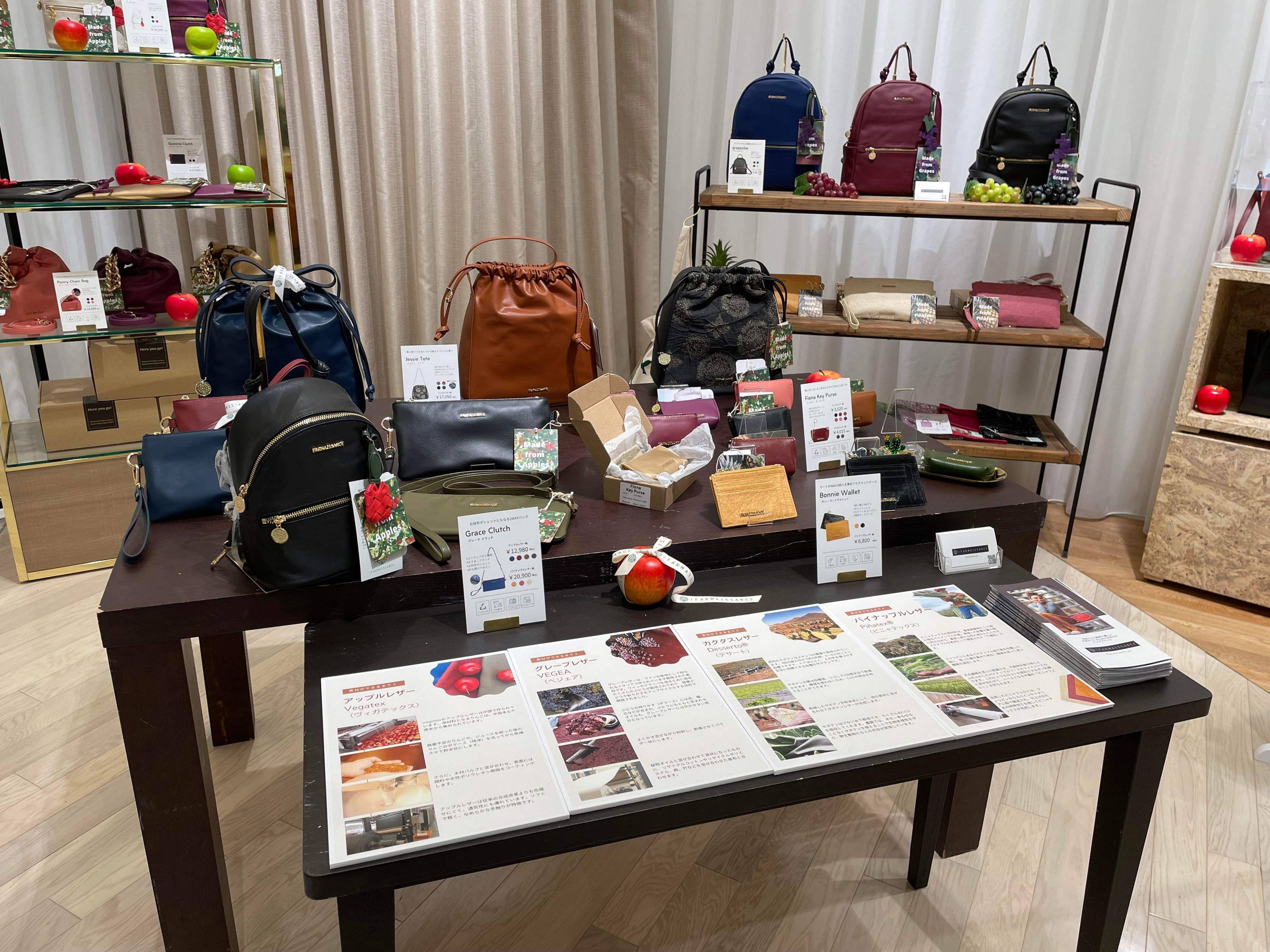 ---