We have found that Fashion Exhibitions have been a fantastic way to introduce and showcase our biobased leather fashion handbags and accessories starting with our first exhibition at Centrestage 2021 at the Hong Kong Convention and Exhibition Centre in September, 2021. We identified this as the first of many, many exhibitions to come worldwide for our unique, sustainable range of handbags and accessories. Unfortunately since then the pandemic has seen the cancellation of many Fashion and Sustainability Exhibitions in Hong Kong, China and overseas.
Our Japanese team was able however to represent the iFarmassance Brand at Fashion World Tokyo "Autumn Sustainable Fashion Expo" 18th to 20th October, 2021.
They were able to showcase a large selection of the iFarmaissance handbag and accessory styles made from biobased alternatives to leather including grape, apple, cactus and pineapple.
The main aim with all of these Exhibitions is to encourage consumers and buyers to come to the exhibition to actually "see" and "touch" the biobased materials and understand how we have designed and manufactured these handbags and accessories to highlight the unique characteristics of each of these innovative new materials.
We are also able to highlight the iFarmaissance Brand history – Founder Jennifer Gardner's story of her long experience in the luxury handbag industry, the families long-time connection to farming in Western Australia and her commitment to the environment and UN Sustainable Development Goals, in particular, SDG12 – Production and Consumption and SDG13 – Climate Change.
The next Exhibition in Japan is The Sustainable Fashion Expo in Tokyo from 6th – 8th April 2022 and here are some photos of our previous exhibitions.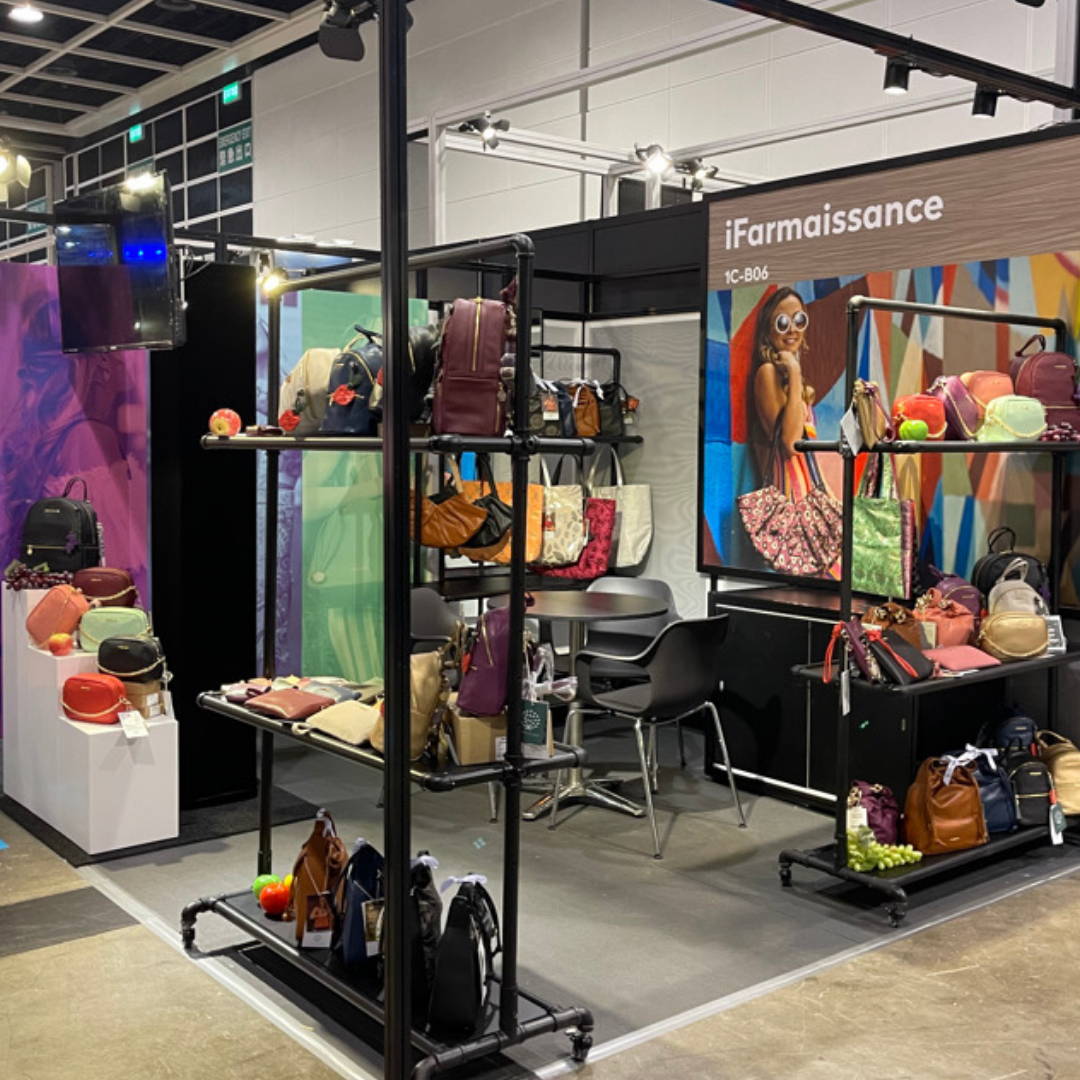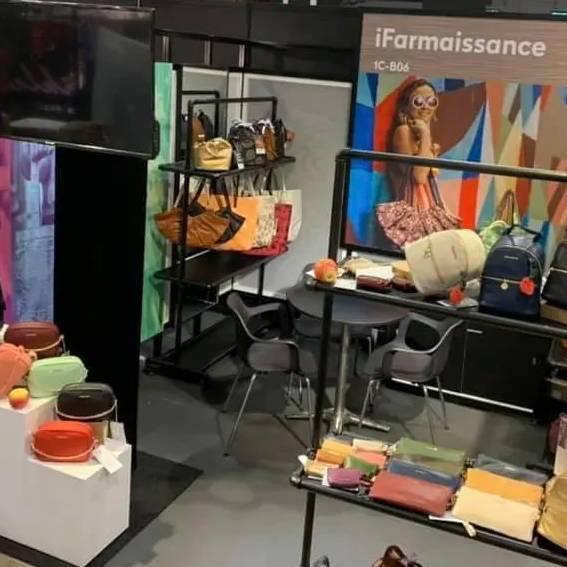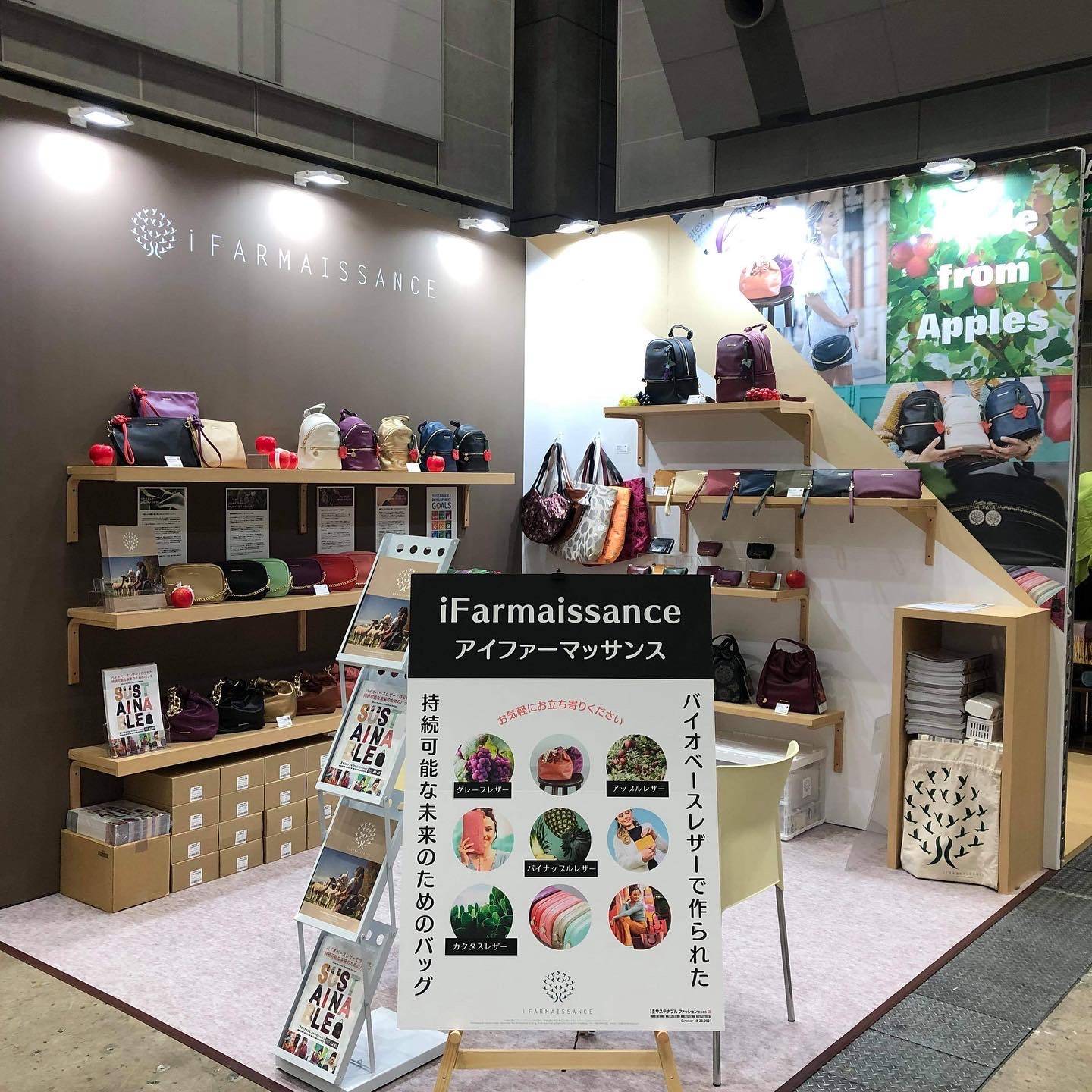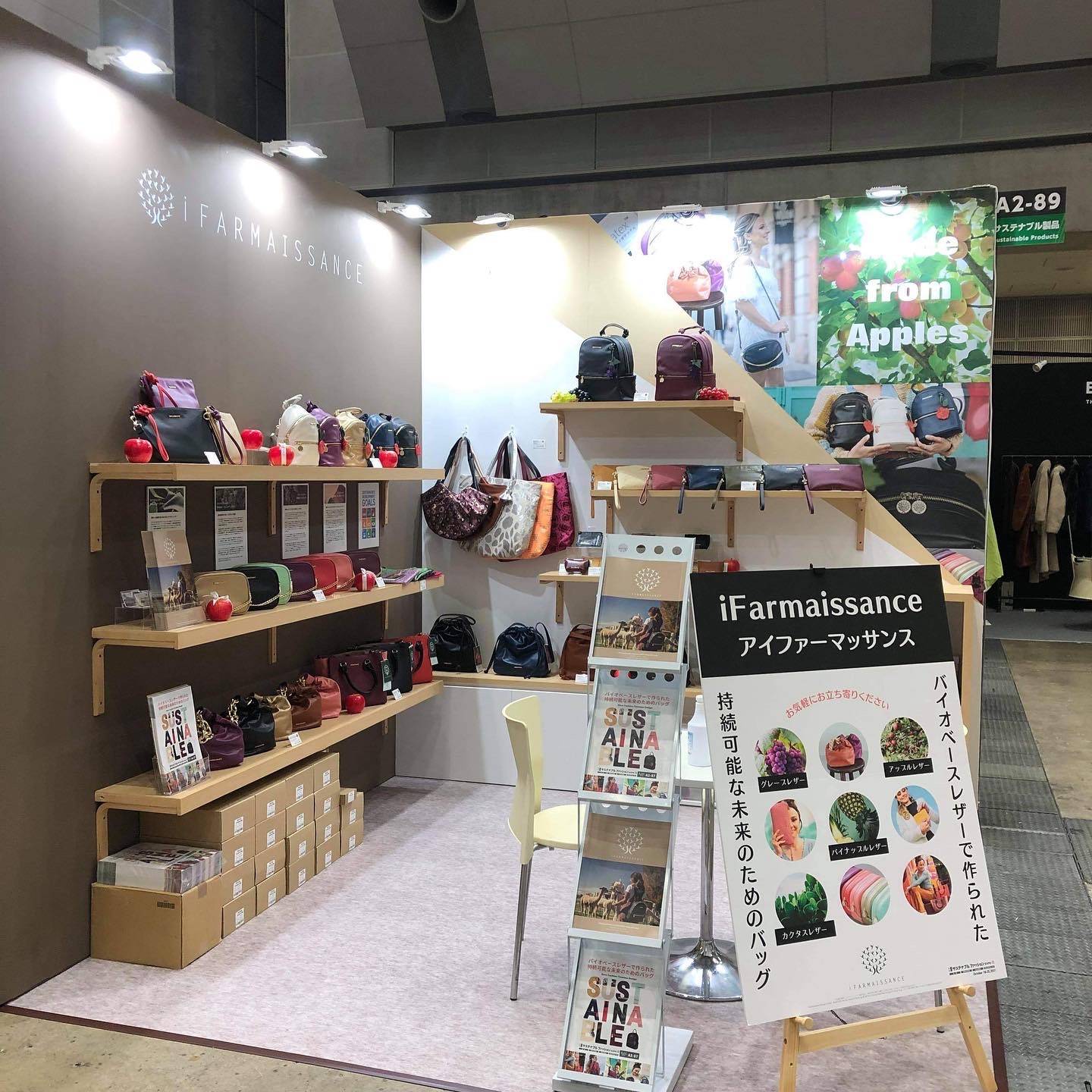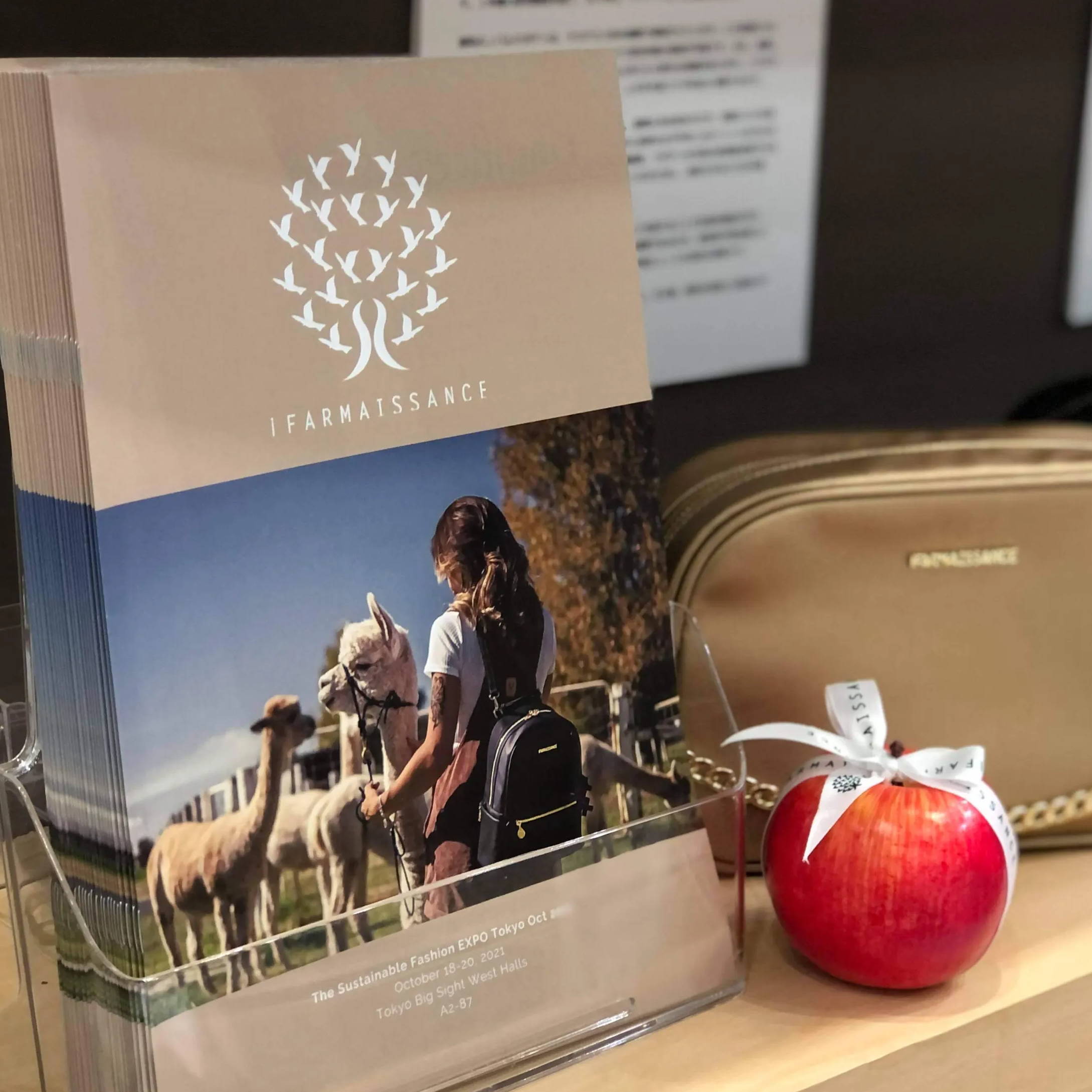 ---