As a Sustainable Fashion Business, "iFarmaissance" was established on the basis of ESG principles. Although environmental concerns are the basic premise for the business, the time horizons and intent did not really align with a net zero GHG emissions transition until I took the University of Cambridge, UK - Business and Climate Change: Towards Net Zero Emissions course. I have now developed a sustainability/transition plan that matches my business plan with clear goals for decarbonising each component of the supply chain. With an aim of "Farm to Closet" there is a crossover between the agricultural and fashion sectors and internally we have focussed on the raw materials we use and how we can develop a true circularity model.
Upstream in the supply chain it will be a matter of us encouraging and challenging our factories on energy usage and waste management and demonstrating our support in the transition by ensuring continuity of business and lobbying on their behalf for Government, NGO and R & D assistance.
Similarly decisions on packaging, consumption and consumer preferences need to influenced by commentary on the benefits that can be achieved by the customer themselves as well as the positive climate impacts. For this purpose our holding company, "Farmaissance Innovation" has a focus on R & D support for "iFarmaissance", sustainability consulting and as a ESG platform for community commentary as well as our own NGO, "JCG Sustainability Foundation".
This is summarised in our Life Cycle Approach diagram: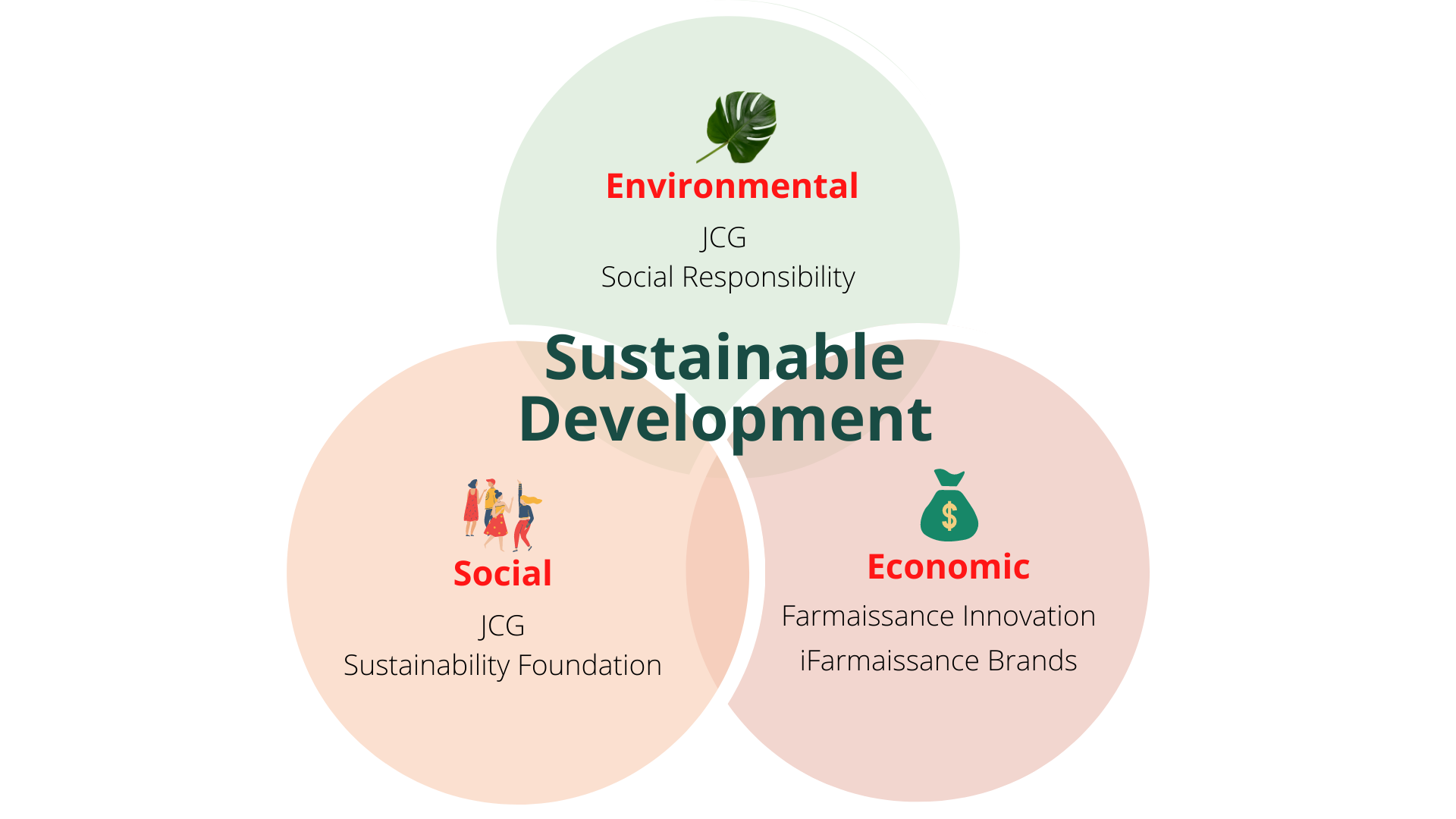 ---