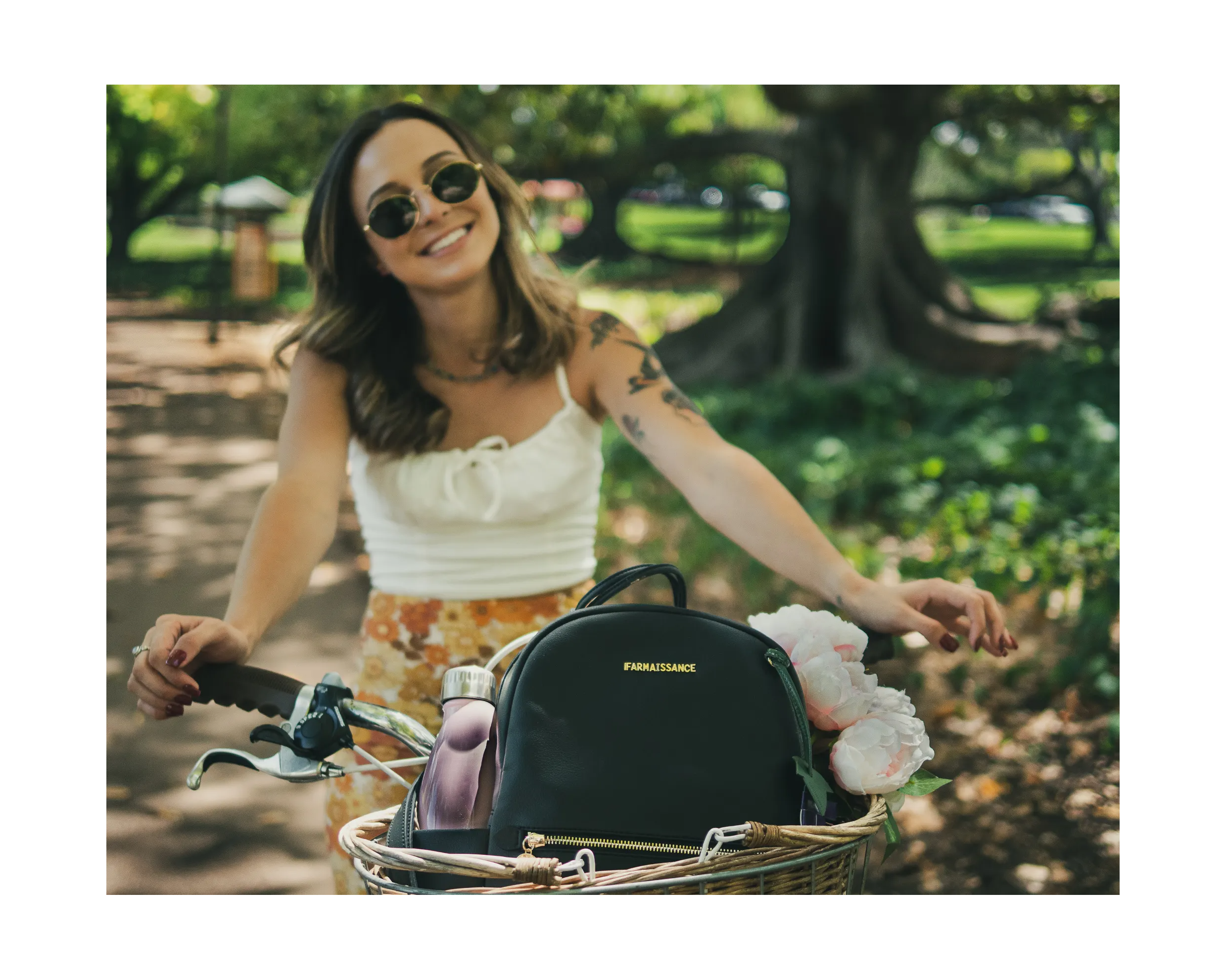 We are excited to be creating and bringing to you an eco-friendly range of handbags and accessories under our iFarmaissance label. iFarmaissance Brands was founded on the basis of our long experience and expertise in fashion handbags and with a deep commitment to honouring the Planet.
This passion is reflected in our environmental, social and sustainability conscience and in our name:
(I)nnovation + (Farm)ing + Ren(aissance) = iFarmaissance
By embracing sustainability innovation in every aspect of the business and by constantly researching and testing the best sustainably and ethically farmed products for our raw materials - a balance between responsibly sourced natural fibres and innovative bio-materials – we can produce a unique range of products.
In our hearts is a desire to create a renaissance of the traditions and soul of fashion to develop eco-chic products inspired by the harmony of nature to impact the future.
The fabrics we use are all sustainable in some way, shape or form and include:
Biobased Leather Alternatives

Natural Fibre Fabrics

Deadstock Fabrics

Thrifted Fabrics

Recycled Fabrics
By being willing to see ourselves as connected to the Earth and not separate, we truly believe that we can heal and regenerate ourselves and the Earth.
We are all in this together. Please join us!
SHOP THE SUSTAINABLE COLLECTIONS MADE FROM

🍇 🍎🌵🍍🌽 🌾
We selected Biobased Leather Alternatives to produce our bags to raise awareness about Climate, Biodiversity and Nature.
What is Biobased Leather Alternatives? It's a plant-based and refers to leather-like material that is wholly or partly derived from the food waste or by-products from agriculture - biomass, originally from plants or trees. iFarmaissance uses a variety of biomass sources such as grape residue from the waste of the wine making process and apple residue from the leftover pomace and peel from the fruit juice and compote industry, as well as pineapple leaf fibres and regeneratively grown cactus.
Our founder's assignment of Cambridge Institute for Sustainability Leadership, University of Cambridge is now supported by The Hong Kong Research Institute of Textiles and Apparel, in conjunction with The HKSAR Innovation and Technology Commission for R & D Biobased leather alternatives with the professors of City University of Hong Kong to bring this plan to life in a real life scenario and to contribute to a Decarbonisation Solution for the World.
    You may also interested....
Join our email list and be the first to know about New Products, Material Innovations, and Updates.
---